5 Keys to Online Portal Success
On 28, May 2017 | In Content | By mwilson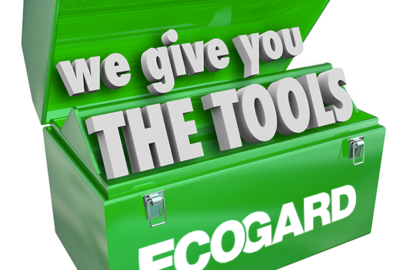 One feature that our survey data this year indicated that we lacked, is an online portal for our distributor customers. In fact, one of the things we've lacked at ECOGARD for quite some time is solid national marketing support. We do a great job with producing content, we've been doing more video lately, and we're always supporting the field sales efforts of our reps as best we can.
However, we haven't had a systematized, efficient means to distribute marketing materials to our large distribution network.
Until now, that is. Later this week I plan to unveil something that we've been working since late 2016. When we first began work on the project I had a basic idea of what we were getting into. Our goals were clear and we knew what functionality we wanted out of our online portal, but it wasn't until about 2 months into design and development that we really began to grasp the magnitude of what it would mean to roll out a portal to support the marketing efforts of our distributors and sales reps.
Consider the Following
Content management functionality
User experience
Internal rollout
Announcement
Post launch support
Content Management
It's wise to seriously consider what types of content you plan to offer via your portal and exactly how you plan to manage and deliver that content. Will you offer video? Large files? Uncommon, or insecure file types? To avoid roadblocks, be mindful of the limitations of the end user's hardware/software configuration, as well as the functionality of your own content management system.
User Experience
Again, consider the experience of the person using your portal. Make sure that your content is easy to access and that your portal is easy to navigate on all types of devices, especially mobile. If it's not, no one will be coming back no matter how amazing your resources are.
Internal Rollout
Before announcing your new portal to the world, make sure you have a plan in place to train your staff ahead of time. You don't want them to be blindsided with news of this new tool that they don't yet know how to use, let alone answer questions about.
Announcement
Carefully consider your external rollout as well. I find that telling a story really helps generate interest and fuels curiosity amongst our users. A regular newsletter is an excellent means to let your audience know about what you're offering. You should also consider influential industry press if applicable.  Having a press release picked up can really extend your reach and boost engagement.
Post-Launch Support
Make sure that users and their accounts aren't left hanging after launch.  Have a plan in place for customer support because some users are definitely going to have questions or run into bugs that need to be worked out. That's a guaranteed fact with anything you ever launch online.
Launching an online portal can seem like a daunting task, but it's all manageable and can be a great success if you plan and execute well.